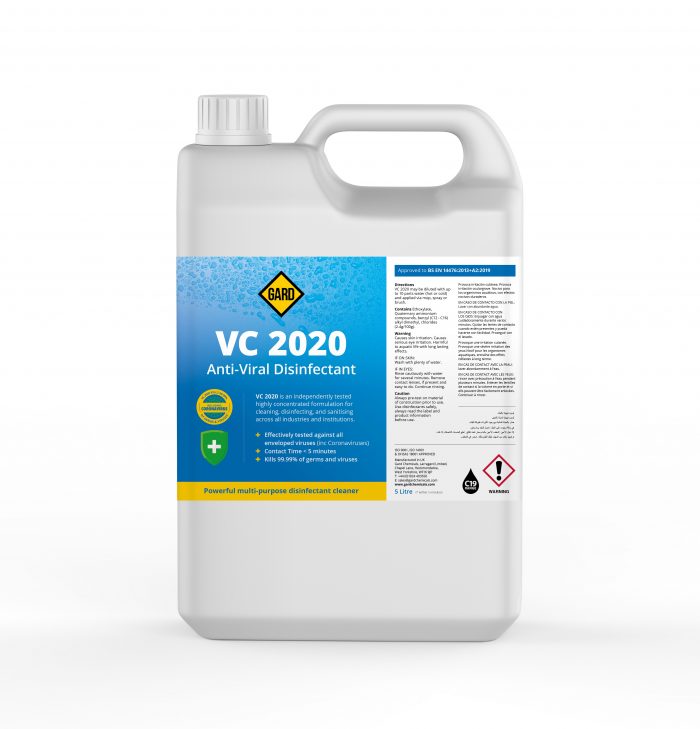 01 Jul

Gard VC 2020

It is with great pleasure to bring a little positivity to the table and introduce a newly formulated and approved disinfectant cleaner.

Gard VC 2020- Anti-Viral Disinfectant which is tested and certified to kill all enveloped viruses which includes Coronaviruses. This is a very significant success for our UK markets and can only enhance what we and all our valued Distributor Partners work hard to achieve overseas.

We now have open opportunities for any trade or distribution enquiries available for resale in order that any organisation can help and support all industries and institutions in making there workplace Covid-19 secure.